Hi guys, I have had my nape pierced for about 6 1/2 months but over the last month or so it has developed two large red lumps around the two points. I was wondering if anyone knows what they are and how to clear them up?!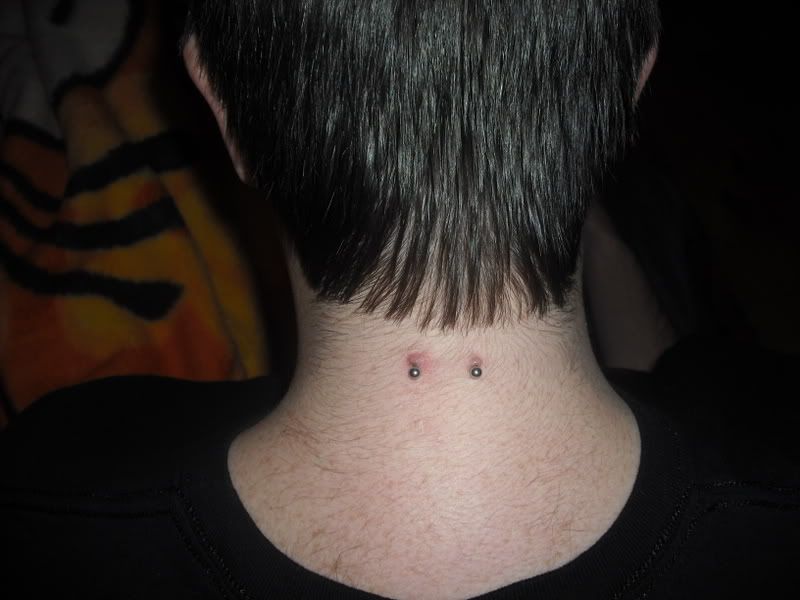 I have been cleaning the piercing twice a day with a salt water solution and I have been doin salt water baths also. I'm nearly 100% it is not an infection as my piercing hasn't feel this good, it is not sore, uncomfortable or itchy.
I hope someone can help me because I love it! Don't want to get rid of it!
Thanks!